Yeshiva and Seminary Students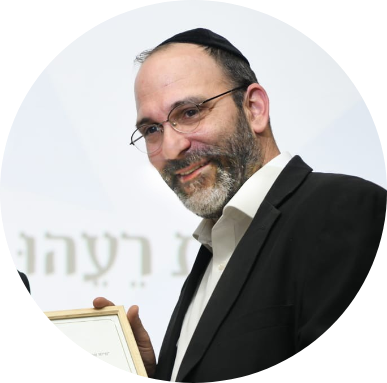 Rabbi Nechemya Malinowitz | Director
Back in the suumer of 2020, I formed the Igud together with Rav Zecharya Greenwald to address an immediate and urgent need: to help the 20,000 yeshiva and seminary students living abroad get into Eretz Yisrael despite the Covid closure. With a lot of Siyata Dishmaya, in an incredibly short amount of time we were successful in creating the entry visa process to bring these students into Israel.
But then something interesting happened. Once we became known as the address for assisting students from abroad, we were suddenly flooded with many other requests for help from both parents and institutions. And we realized that the Igud was filling a lack that had gone on for decades: there had been no one representing the needs of this significant population in Israel.
Now, as Covid is, Baruch Hashem, behind us, we're looking towards the future. We have accomplished much in the past two years, but there is much more to be done. With your help, we can make it happen.
The Igud of Yeshivos and Seminaries for B'nei Chu"l is a coalition of yeshivas and seminaries for students from abroad who are learning in Israel. As the single, unified body representing the needs of this population, we've succeeded in accessing government bureaucratic assistance and funding and advocating for the needs of this formerly unrepresented population. Today, we are viewed as the experts on this population of students from abroad, and government officials, Knesset members and the Vaad Hayeshivos regularly consult the Igud when issues arise.
Our goal is to become the single representative body for all yeshivas and seminaries educating students from abroad. As a unified coalition, we will have the significant collective power to advocate for their needs and enable these students to benefit from government recognition, resources and funding.
One of our long-term projects is to create a MASA-style program for Charedi yeshivas and seminaries for chutznikim, which will open up vast amounts of funding for these students, a major breakthrough that can significantly lighten parents' tuition burdens.
participating yeshivas and seminaries
students received army deferrals
government funding for programming made available by the Igud
entry permits to Israel issued since the beginning of Corona
Your donation translates into millions of shekels in funding for yeshivas and seminaries and their 20,000+ students! Help us build on our significant accomplishments and continue our efforts for the sake of our students!
 ALL DONATIONS ARE USA TAX DEDUCTIBLE 
 HOUSE OF JACOB, INC. 
IS A NON-PROFIT, 
IRS APPROVED 501 (C) (3) CORPORATION 
FEDERAL TAXPAYER ID NUMBER: 27-1815457 
 House of Jacob, Inc. 
32 Louisburg Square 
Lakewood, NJ 08701 
TO DONATE VIA ACH BANK TRANSFER:
Name of account: House of Jacob, Inc. 
Routing # 021000021 
Account # 877001065